Now homeowner tries to avoid overhead lighting for lots of disadvantages and this reason also encourage the inquiry of how to light a living room with no overhead lighting. And here is the dependable solution with experienced suggestions which match different apartments and personal needs. These won't leave any dark spots or dull effects on the environment.
While you will find the perfect location and make up your mind to go with no overhead lighting, you are in the right place where you will not force living in a house or a room that has overhead lighting. Living room without ceiling light can not seem odd but if you have chosen from our selection this could be a great solution per your need.
It would be even more reliable to rent houses because these are portable, flexible, and required much effort to install. Luckily, our guidelines won't disappoint you with lots of choices.
What should you consider to light up a living room?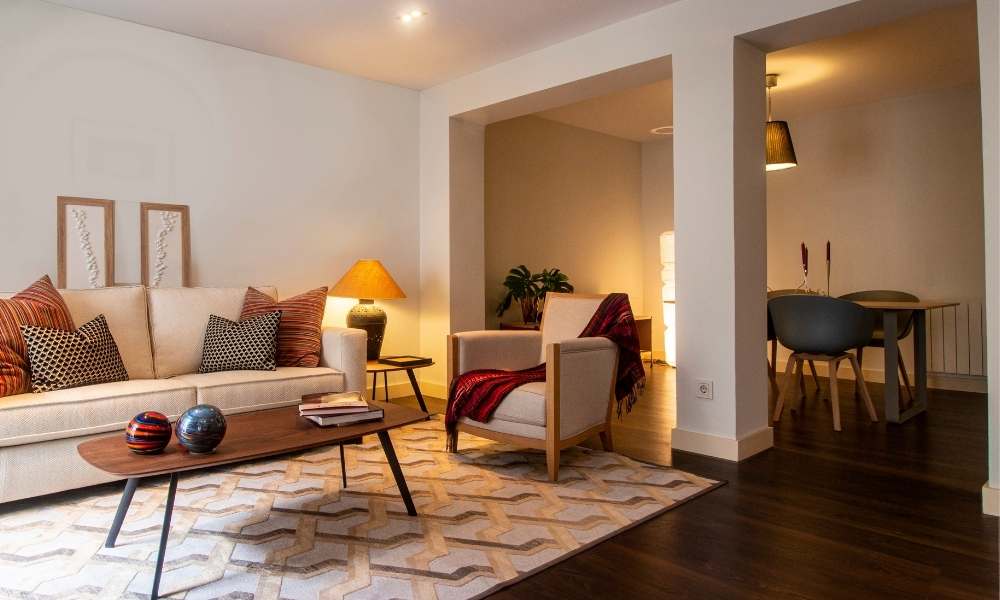 You can go with accent, task, or ambient lighting as you need. In this case, you should ask yourself what actually you need. For elegant and sophisticated effects ambient lighting could be reliable for any kind of background. To create a nice and cozy feeling for relaxation and reading you can depend on this.
Task lighting will help in reading, writing, or another task without light making this exaggeration and eye hurting. To illuminate a certain area of your room accent lighting.
Whatever you have chosen, we will put together lots of options to help you efficiently.
How to light a living room with no overhead lighting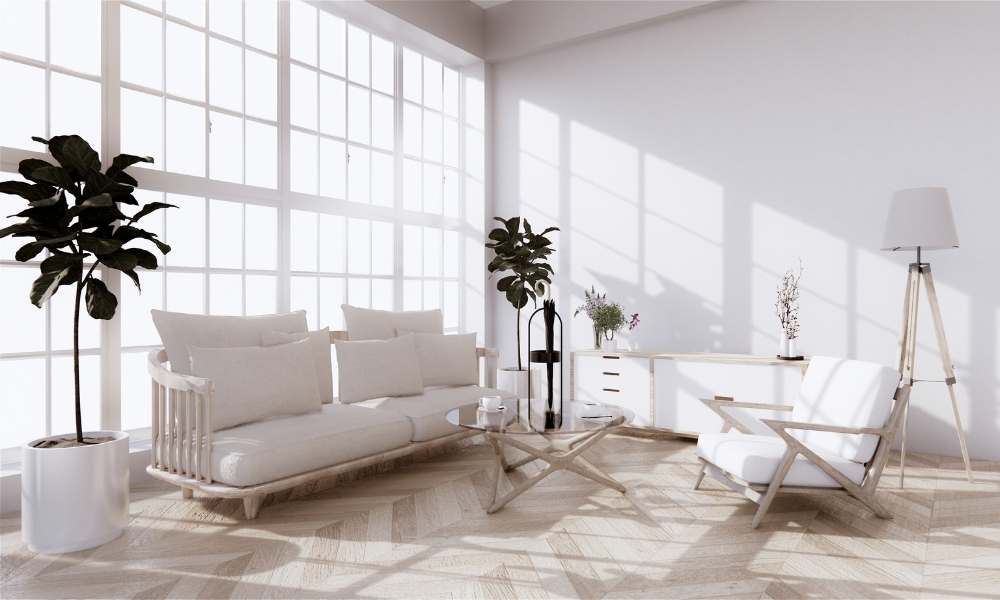 When you love personalized lighting sources keep continuing to read and enriched your knowledge of modern and stylish style. These ideas are creative and decorative for your place. Believe it or not, a living room with no overhead lighting can be cozy if you follow us.
See More : Best Magnifying Floor Lamp
Battery operated lights
We are sharing with Battery operated light mounting which is easy to install, and lots of colors, designs, and sizes are available for these types of lighting to match any kind of decor while space and energy-saving designs that can brighten up your place. When you are living in rent house this lighting won't require any holes in the ceiling or wall to mount the light. With lots of additional features, these lights are more dependable for anyone. Yet, there is a limitation on battery durability.
Make way of natural light
This is an open secret besides no overhead lighting. If your bedroom has a window or balcony it could be a great source of sunlight and fresh air. Don't forget to switch out the curtain to light pour into the room.
Hang string lights
Most interestingly string light comes with various lengths and colors, and compatible features like different adjustability to give personalized and customized patterns and lighting for your apartment. With this, you can highlight your entertaining area or refreshing area per your interest. Even string lights are trendy and efficient for any style of home.
Plug in wall scones
Wall scones can instantly illuminate your place. Furthermore, the decorative look and plug-in wall scones are very convenient for daily use. They are very easy to install without any extra wiring. This comes with tons of style and price range which offers numerous choices for your home whatever your style picked. To produce a sophisticated and modern look you can pick your preferable scones beside the bed or entryways.
Floor lamps
Bringing a luxurious look to your entire bedroom is pretty easy when you have a floor lamp instead of overhead lighting. To ensure a dependable lighting solution you can choose oversized arc floor lamp which is also a statement piece for your living room. Yet you can invest your money on a big and bold one that will be elegant anyway for your place and blend with any background over an accent chair to create a cozy and glare-free reading nook for bedside reading.
Find lights with a mirror
If you are not satisfied with floor lamp lighting capacity addition of decorative mirrors can offer reliable performance as well as better shinning for your different lighting needs. Reflecting with additional window's natural light and another lighting source against the decorative mirror. You can pick the vintage, ornate, or creative mirror up to the rest of the decor type. As decorative things, you can choose this confidently for your place.
Go with table lamps
Are you want to keep floor space free? Then, you should have a table lamp that can place on any side of the table to brighten up the area. You can find the lamp depending on convenience to power source battery powered and electric power supply. Beside the couch, you can use this for reading time or a relaxing period. These lights come with lots of finish, materials, sizes which easily match any decor type of living item.
Keep plug-in pendant light in mind
The pendant light is a trendy choice that is energy-saving and versatile for the kitchen to room. Plug-in pendant lights are easy to hang from the ceiling. You can bring a warm glow for romantic bedroom decoration. Moreover, room with your party setting plug in pendant lights as the chandelier takes only pressing the button.
Consider flame less candle
A living room is a place where you want to add things which is the safe, stylish, and reasonable price point. These can bring another level of vibe with electrical candles around the dresser and a faux fireplace for dreamy lighting. For evening recreate this could be an amazing choice though it could not able to illuminate the entire room. To ensure lovely touch for your room you can choose these candles from different shave, colors, and more.
How to Build an Outdoor Kitchen With Metal Studs
Try smart bulbs
Depending on the smart home's desire you can choose smart bulbs which can be aesthetic and convenient to use and control per your needs. While you want to make your home smart this is a modern and efficient addition to your living space.
Don't forget to add Accessories
Lighting is sometimes not enough yet adding some accessories such as hanging crystals, acrylic furniture, glass bowls with colorful stones or seashells, or vases of flowers. For a cozier feel, you will find your favorite glossy things on the purpose living room decor.
Conclusion
Hopefully, our ideas for how to light a living room with no overhead lighting won't disappoint you for various atmospheres. And bringing a vibe is very easy from our given solutions. Whether you have a small budget this list can be efficient in any situation. In this writing, we shared tips and tricks which won't make you confused with your final choice.
To make your apartment cozy lighting can be a concern in most cases. Even with unusual decoration, you can blend multiple ideas for better effect.
If there is something in your mind to ask you can leave them in our comment section. We will try our best to find your question's answer.