A dining room without ceiling light won't be missing something if you have chosen alternative ways.In this writing we will talk several alternatives for how to light a dining room without ceiling light those are smart and decorative too. These ideal will provide plenty of light including over the table to entire room.
Though most of the dining room have ceiling light,if you don't have does not mean that you could not manage the same lighting rather you can be pretty creative in this case. You can choose your preferred one or multiple lighting solution to fulfill the needs without any compromise. Every time it is not necessarily to call professional Interior designer to suggest solution sooner find out the best and efficient idea with us.
In order to install them you do not need electrician as an automatic overhead lighting required critical wiring and get wastage good amount of money. Our these chosen ides do not demand accurate planing to place or replace, yet you can choose them for your different occlusion lighting need as these are portable and functions superbly in your dining room or other in your home.
How to light a dining room without ceiling light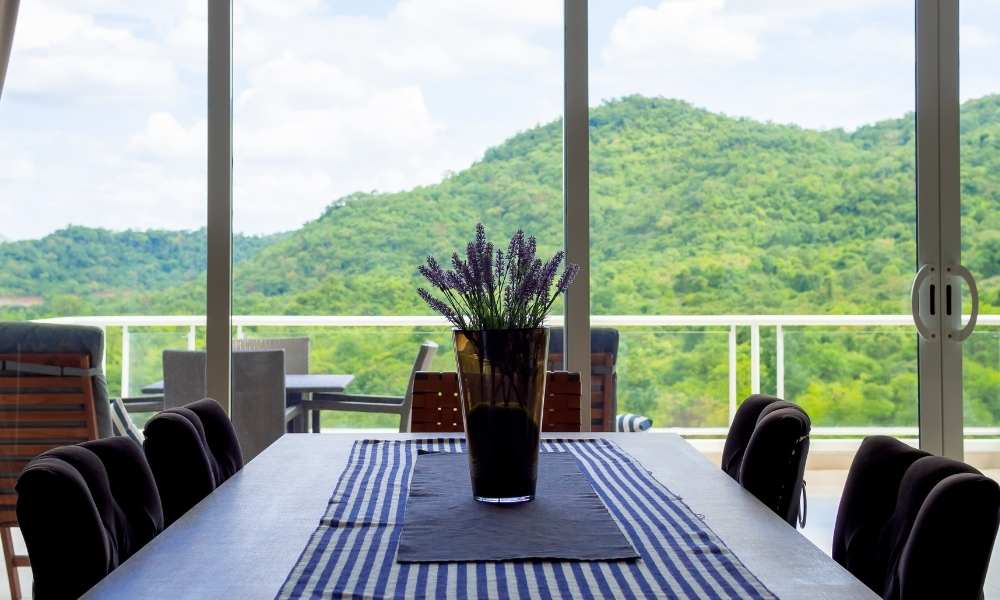 Obviously lighting helps to set atmosphere and vibe in any space of your home not only dining room. But most of the time it won't be as if you have not clear and ideas about them. To end your struggling for reliable ideas keep reading to the end which provide you another dimension of lighting your dining room without ceiling light.
Natural Light
Is there way to bring natural light in your dining room? You should take as much as possible to advantage of this during the daytime. Make sure natural light illuminate the place for hours which have two benefits one save on energy bills and do not make your room stifling. So, rightly arranged furnitures like cabinet or dining table depending on where the windows are located.
Battery Lights
Perhaps this is the most common lighting option with that we are to start our lighting solution list for a dining room without ceiling light. These are versatile and satisfying for any size and themed of your dining room. Battery powered lights has no wire and available in array of shapes and sizes to reach the unusual space where there are not direct power source. Because of the easy swapping batteries you can illuminate your dining room.
Plug-in Sconces
You will love these lighting way to light up your dining area. This cordless have various length arms to spread lighting or get them actually you need. Whether it is your rental house it won't require electricians to install them. Hang them around your room even in various height.
String Ceiling Pendants
Speaking about String ceiling pendants which are not only amazing for living room or bedroom rather dining too. Because of these lightweights you can drape them from any other hanging utilities not necessary any hooks or nails to hang them. As an ambiance lighting source you can think of this alternative of overhead light fixes or ceiling lights.
Plug in Pendent Lights
To add ceiling light without wiring is possible with plug in pendent lights. You can purchase them single or multiple packager per your need with various shapes and design to be amazing in your place. If you want to bring feel of chandelier this lighting idea will provide same beauty with lighting for your dining room.
You can pick single large pendent light over the dining table or multiple pendants in odd numbers (3 or 5 numbers) to accent your place.
Flameless Candles
From very past to present candles are picked to warming and romantic setting for any dining space. But Flameless candles are safe,simple and economical option to add some warmth to your dining room. Though these are not pour much lighting to see things perfectly but with others options this creates a cozy ambiance instantly.
LED Strips
In order to make your dining room lighting decorative and efficient side by side LED strips we recommended trying for your space. To create festive or romantic setting you can tuck these into groves between the ceiling to the wall or cabinet or shelves. These have the variety of colors with plug in or battery powered to provide glow in tricky space LED strips is the right pick.
Table Lamp
Beautifying your space table lamp have sleek and minimalistic look with different shapes, heights,colors and sizes. With various shad or bare bulb you can use this as alternative of cheating light when it bounced of the ceiling and directly light across the room. These are in pars offer more light on the sideboard of the table those add visual variety.
Floor Lamp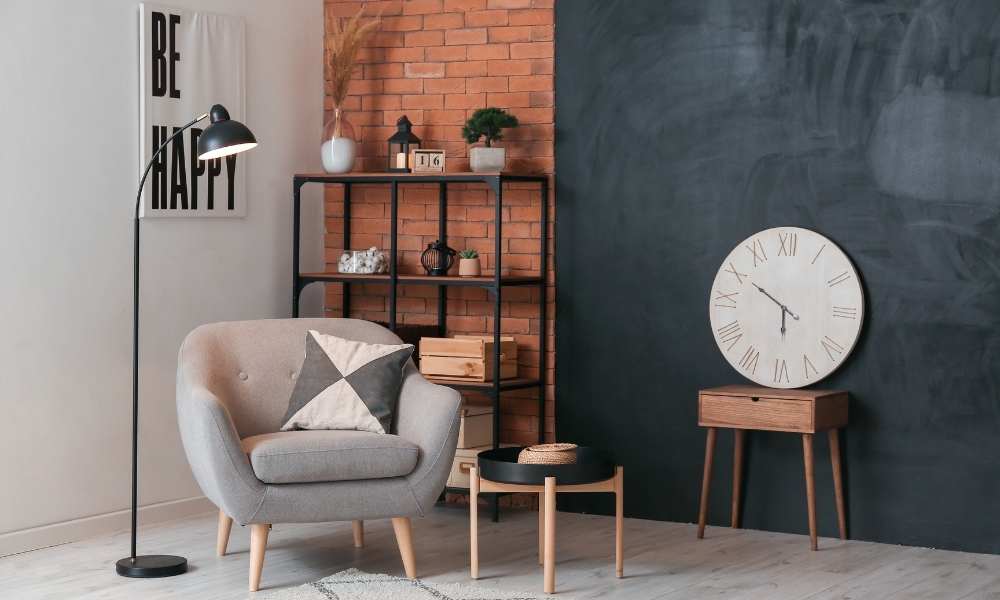 If your floor have enough space pick a beautiful and attractive statement on the corner of the table to get perfect amount of light on table surface. One more thing if you place this against any mirror it serves more lighting by reflection which easily match your personal style. To improve overall lighting of your dining space this also helps to make layer with others. Best Floor Lamp.
Make Layers of Lighting
In this writing we have said this several times to bring amazing effect with blending table lamp, floor lamp, wall sconce, string light or pendents per your choice and lighting need. To improve your lighting in dining most of the professional suggest doing this.
Conclusion
When the right lighting is absolutely critical in dining room, our how to light a dining room without ceiling light guideline which will be helpful to create an atmosphere. There are lots of secrets tips, but it is your choice which you will pick to light up your space. These ideas lighting your dining area to flatter your guest and enjoy your meal with warming and cozy lighting.
Usually a dining room need good lighting when used in night, and you should be careful to choose the light which are comfortable and improve the look of room including table surface when get dark. You should choose powerful bulb and use a dimmer to keeps things under control and whelming.
So grab your favorite lighting source for your dining room without ceiling light and if there are any queries leave here we will provide answer to satisfy you.