Giving you ultimate enriched look in your core place of home. To know how to choose paintings for living room. This is a most important knowledge. The accurate one gives the ambiance of the room with welcoming,relaxing. fulling of warmth to make the space perfect for hours of conversation or enjoying favorite programmer. It entertains guest in get together.
You could not any of beautiful painting. Hanging it on the wall rather you have to choose a perfect painting as a wall decor to complement the style, theme and color. To enhance the aesthetic appeal of your entire room instantly. In other word the look and feel of the freshly painted walls of a living place can enhance by stunning and elegant. Paintings and this takes several thinking finally make the space true to feel.
Whether your living room have formal, semi formal or informal style.The painting will be well harmonized with the interior of the space. This also could be the soul of your living room. It can reflects your taste, character and story which really meant for you.
Why Your Living Room Need a Right Painting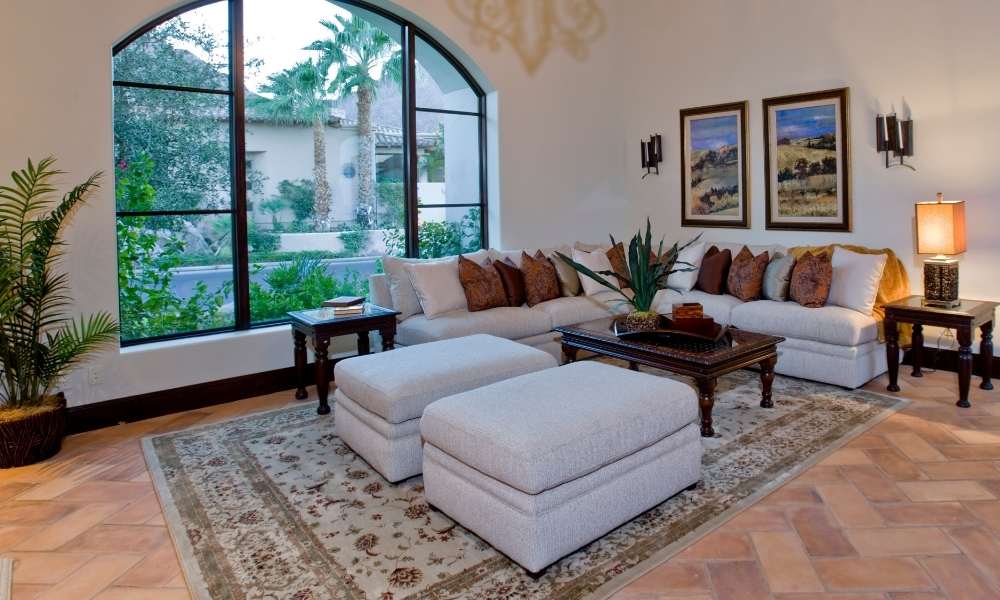 Among the varied reason why your living room need a right painting,we will talk only a few such as great conversation starter while this piece speaks one's view and ideologies of life and fantastic way to understand compatibility. So, with art's lots of perception and interpretation it being a perfect ice-breaker for hours of conversations.
Ensuring finishing touch to your living place. A painting adds character with texture, definition, personality and colors for any style. As-contemporary, classic and modern depending on your room. To bring complete picture of your favorite space painting makes a lovely coordinate with the wall and rest of the furnishing. A well picked artwork offer complements with mix and match from rug to cushions.
Up to your interest you will like painting for your home. This seems a window into your personality and gives clear idea for your guest and your relaxing time. These things come with versatile mediums of expression with varied frame. You will get lots of choice of experiments in sizing, combination. You get paneling with oils, watercolor or mixed to make artwork for living room.
How to choose paintings for living room
To meet your expectation on finding paintings to live room. This is our ultimate guideline which includes few things to consider those are proven successful in this task.
Think about starting point of space
Whatever you love painting,print or photograph. You want to display can relate to your achievement, memory or aspiring thing you want to do those are bringing a smile on your face must be the focal point for the entire space. Make sure your chosen artwork mix and match excising decor and artwork. For unique personal style new collection should have cohesive with entire displaying wall or furnishings. Here you can pick an element from your preferred piece to tie them together. You will make they match to create a cohesive group of works which could be stainless sleep frames or others.
See More: Best Floor Lamps for Living Room
Make it practical and perfect
If you have no extended knowledge about interior design. This could a bit harder but taking help of experienced suggestion from bog and website you can also pass this step easily. Making balance for all good-looking and function finally create stylish and comfortable space when we are talking about room. To do this chooses mirrors and sculpture lamp while your room lacking of natural light to add decor and brightness to the little  dark room. Even for a small living place small art can impactful for practical purpose like working or relaxing this scaled into the place being not crowded.
Give priority on your own choice
There have a hundred choices, but you should follow your heart at the time of choosing to art work for your living room keep in mind decorative objects and the conditional status of this. Whether you want to pick a simple black and white photograph or colorful prints, vibrant. One to create fun environment for parties and cozy gatherings of friends. Your sense of humor helps you greatly you need to make a collection of gorgeous pictures for your walls.
Find out the right position
It is the right positioning of an artwork. It adds value to the room rather not mere piece of liability tucked in a corner of your living place. When you have chosen the perfect one this will have visual accessibility.The right amount of light for making the entire area center point of your wall and choose the point to hang your painting. Depending on style and amount of space large statement would complement which may be painting wall sculpture or photograph above the sofa to entrance. Yet multiple textures object can be alternative in a prominent area reflecting your preferred design, style and color.
Go with contrast or complement
Any painted have two effects to complement with your decor, and its colors scheme to fuse with it or completely contrast to stand out to be vibrant one. What you feels need and required for rest of the room decor. You can get guideline or ideas for picking the most appropriate one. As example a white painted room needs black and white combination wall art or bright orange and red painting choices. Yet colored painting room like purple or pink will be more noticeable in red and white pieces.
Get the right size
You can not invest on your money. On any paint for wall which ruin the look as you are expecting from this. So, you should measure the dimension of wall before moving to select one. Plus, measure where you want to keep like over the furniture. You around the floor lamp for fitting artwork seamlessly while the size of the artwork. It does not exceed ⅔ of the size of the furniture for the balance of the room. Choose a piece of the art that showcases your personality and taste. When you have clear knowledge about size and types of picture half of the task you have done already. Different size paints are available larger, medium and small to meet your need.
Select paintings by color
Choosing paintings  for living place follows colors schemes that does not mean choose minimalist and neutral every time rather it is good jumping off point for finding something that will fit perfectly in the space. Confidently choose bright, light,dark and so more depending on wall and other furniture color and shades. For creating consistency and cohesive result with sophisticated and contemporary glow. You can experiment with new colors when you are choosing multiple pieces while mixing of two and three colors  will be aesthetic and complementary. These creations with bold and bright colors won't fail to anyone's attention as well as goes beyond demanding warmer tomes and welcoming choices. Even in minimalist style harmonizing of neutral colors will be enhancing in your living room.
Explore Perfect Style and Theme
It is you who knows well. It is the best but here we are adding some simple tips to make your choice sensible for your room style and theme. As example, when your living place have vintage look with antique decor traditional style or heritage painting with be fantastic match. You are knowing how to Choose Paintings for Living Room. Choose a realistic theme painting if your living place have modern style making sense of minimalist theme. On the contrary for contemporary furnishing room pick a surreal painting. You could not buy a painting peace which does not match the theme of living room and existing decor.
Consider Accurate Framing
Mainly a frame did the job of grabbing attention of the viewer on the painting at the very first glance. But it is not necessary to have framing like gallery wrapped one. While other need to be framed to make a collaboration between painting and furniture of the place. Some popular choices are traditional or historic themed.Painting have golden or elegant wooden frame and abstract or surreal painting comes with light and sleek frames. Though there is no straightforward rule to follow choosing the right frame. For painting in your living place but out these experimental result help you to buy the right piece even you have lots of choice without overwhelming you.
Think About Interior Lighting
More or less you don't think interior lighting and picking the right painting may have any relationship between them. But after reading this you will get clear idea about this. To draw the attention of your guest your painting should be illuminated and doing this existing lighting need to arranged rightly. Highlighting the painting sometimes need changing the interior lighting while several considerations comes side by side. Making new spotlight for oil painting should be broader for better illumination while intense types create uninviting shadows, reflection and glare also create problem from wrong lighting. To prevent these problems use non-reflecting glass frame. One more thing do not place the picture directly opposite to a wide window which can impact on the interior lighting.
Create Visual Balance
Painting need right placement for encouraging visual balance as well as focal point of the living room to complete the relative task pretty easy like furniture arrangements. We suggest finding a larger painting on one wall to give more visually balance of the room with walls, upholstery even rug.Repeating color is a wise decision in this case. To achieve the visual balance need some preplanning which also necessary otherwise it will create unconformability for the viewers.When you have right measurement the painting will be wall decor with right fitting which maintain the visual balance.
Conclusion
For any home living place is the most comfortable squares you do not want to be careless. Even picking a painting while it deserve a generous art. And how to choose paintings for room guideline could be dependable. A lot of people who is a find this overwhelming. If you follow our listed rules these being inspiration to bring personalized style for your living place.
There are so many options which can you display. Choose only these arts for your room which can satisfy your styling requirement. Usually a painting draw eyes, put together your space, update instantly the entire decor. Making your living room more inviting yet all these responsibilities makes the task tough. We tried to keep these instructions basic and simple which won't conferred you with possibilities of a punch of uniqueness.
Once you have read out this writing. You can select the perfect wall art piece with right size, style, color, theme, inspiration. Floor plan with limitless option which are impactful to ensure perfect finishing touch for your living room.